Internets (Saturday, 10 July 2010)
Finally, Camtel came through. All right.
Here's another couple pictures.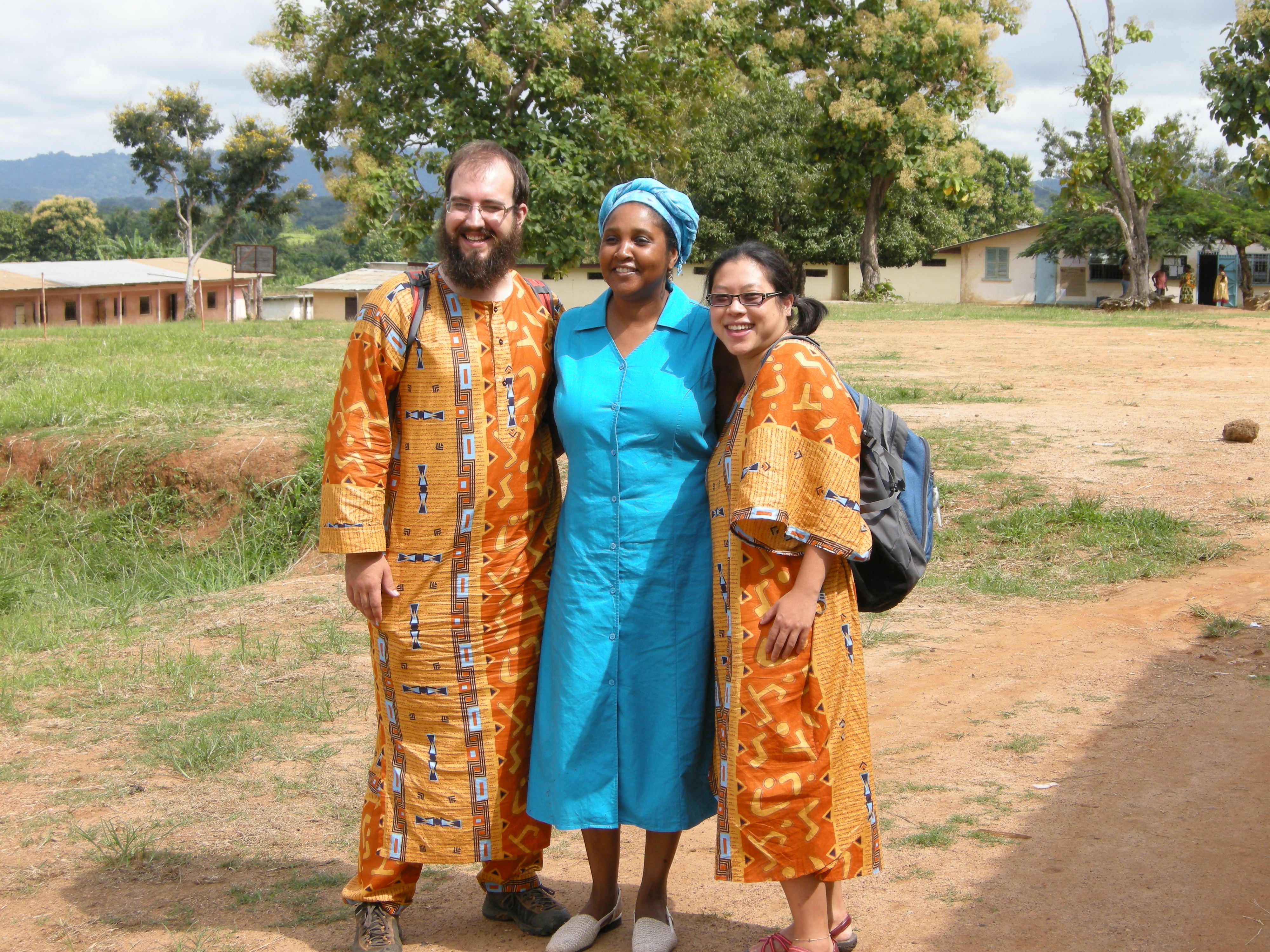 Jared and Jenny with the Organization director for Cameroon. My booboo looks much like Jared's.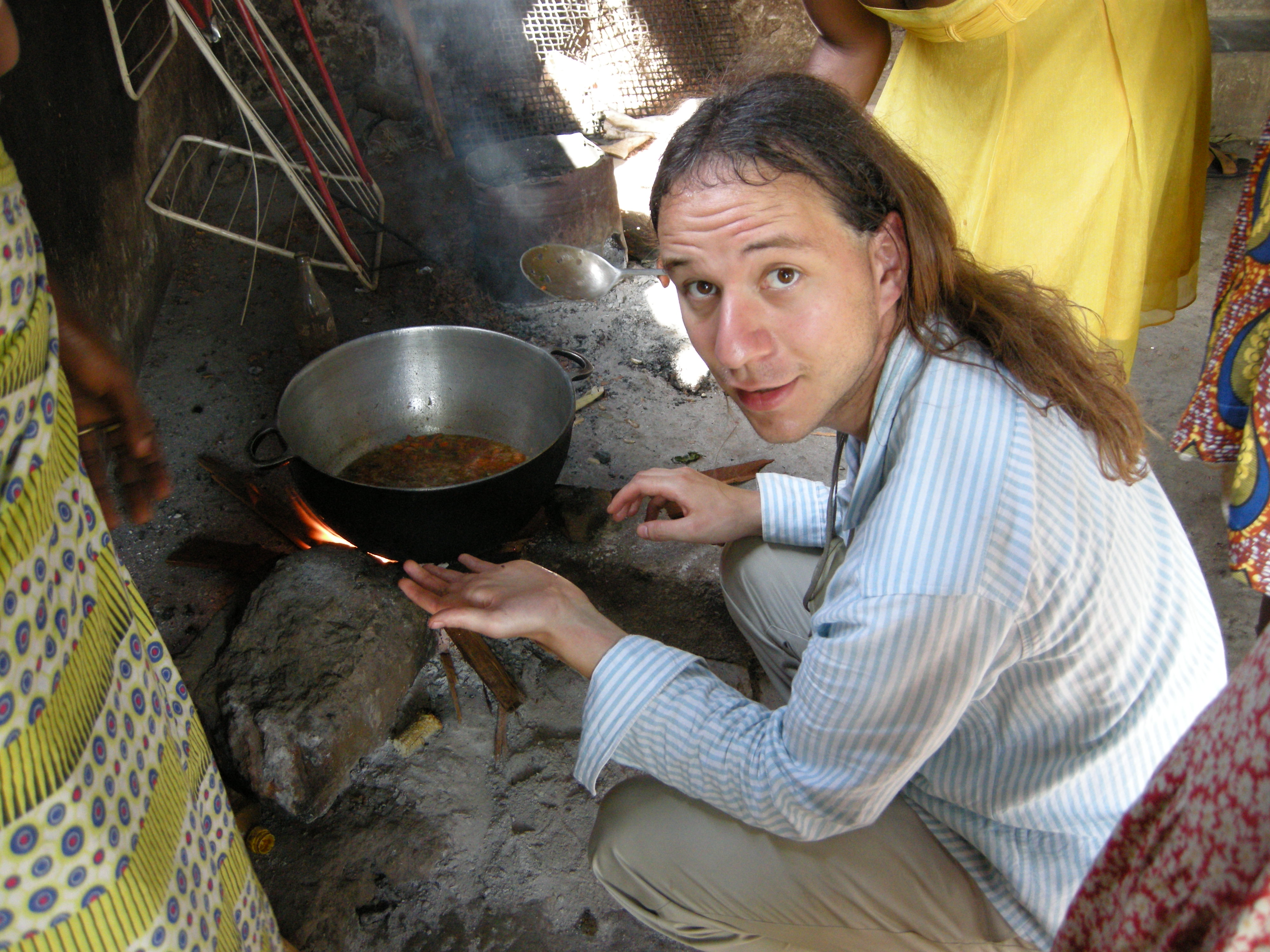 Me trying to help cook. My host family thought this was noteworthy enough to borrow my camera to take a picture with.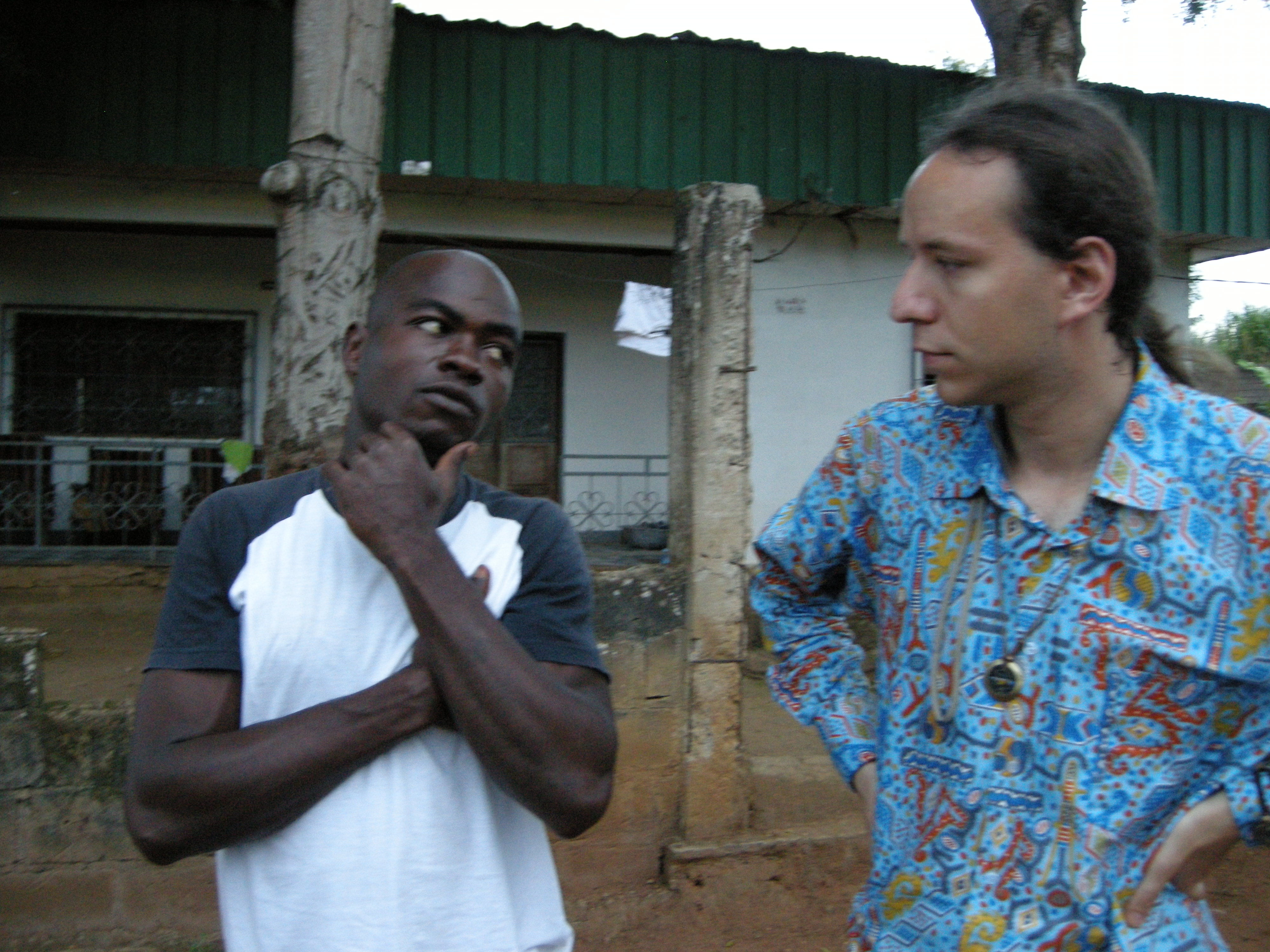 Me and Claude. My new Africtures (long-sleeved model).
My family "keeps" chickens, although I haven't seen them actually be useful yet. Some of them roost inside the house; others go behind the house and roost in a tree. The first time I saw that, I thought it was the funniest fucking thing I had ever seen, and spent about half an hour trying to get a good picture of chickens in trees in the dusk. Not easy.