Rocher (Wednesday, 2010 September 15)
This past weekend's festivities included an afternoon "dinner" at Boris's house, followed by a quick trek through the brush in the countryside near Boris's house/farm. A couple German volunteers from Bafoussam came along. Some pictures:
We begin. Boris is in the lead, probably telling the chick, whose name is Ester ("With an R. Like the queen.") that this trip is for boys only and she should stay behind. Which is sexist, but unfortunately true due to the fact that her shoes were not applicable.
Of Ester I will only say that she is "of a type", and not a credit to her name.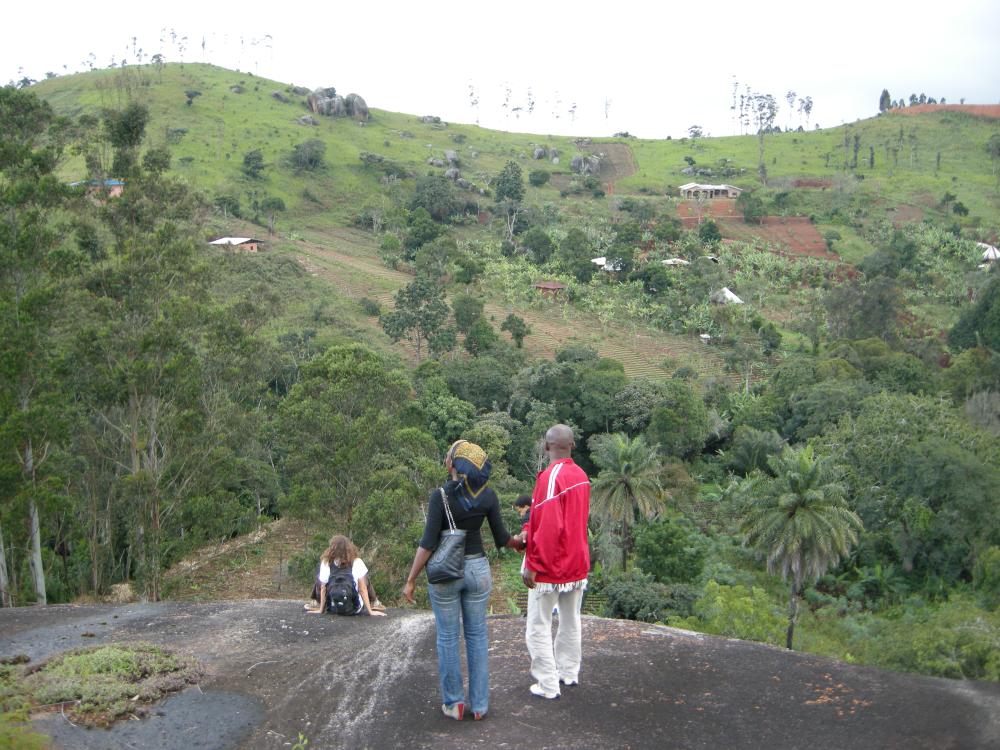 One of the many striking views. These rocks all slant downward sharply. The white guy is Haness [sp?], a German volunteer. Ester is holding the hand of Cyril; both of them work with the German volunteers. You can see Ester's shoes here.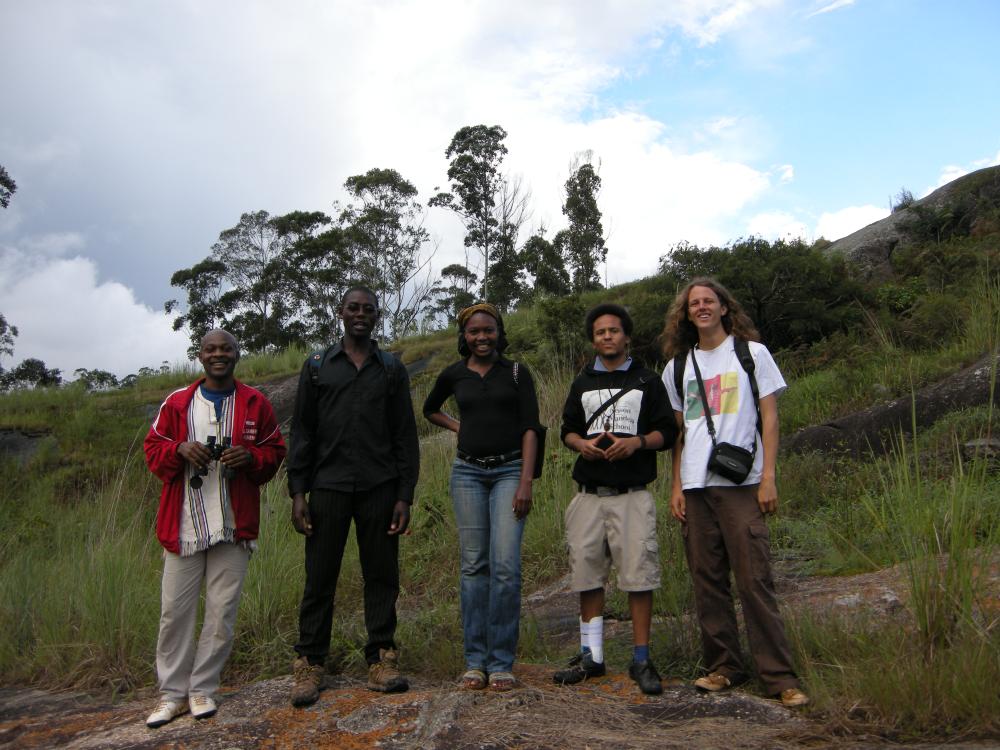 But if you descend a little bit, you can take a pretty nice picture of everyone! Left to right: Cyril, Boris, Ester, Mandla, Haness. Don't Mandla and Haness look exactly like people you almost know? I guess volunteers are "of a type" too.
Once we got to the rocher ("Rock," Haness explained helpfully), we descended in the fashion you see here. I thought Boris was joking up until we started doing it.