Back to post again. I've been here for 20 minutes and I'm already bored and morose. I've spent the last few days with other volunteers and a lot of time watching movies and TV shows. We deep-fried everything. I think I'm going to try not to eat for a day or two.
Going out to [the village where I spent Christmas], the car I was in knocked over a moto. Everyone turned around to look if they were OK, but we didn't even stop. I was sitting next to a gendarme at the time, he didn't seem especially upset.
And now, three car rides later, I'm back at post and "the boys" are still wandering in and out of my house. It's weird that when you want to be alone, your best bet is to go to another volunteer's post. Priorities for the next few days include: laundry, writing code, doing paperwork, planning at least one lesson for Monday, and trying not to spend any money. Maybe I'll try to be sociable and stuff too. I'm not exactly happy to be back — maybe that will come when I am in Bamenda — but I am capable of smiling at strangers again.
Here are some of the better pictures [edit: almost all the pictures] from the last few weeks:
Jenny's cat, I think his name is Aristotle, and its most recent kill.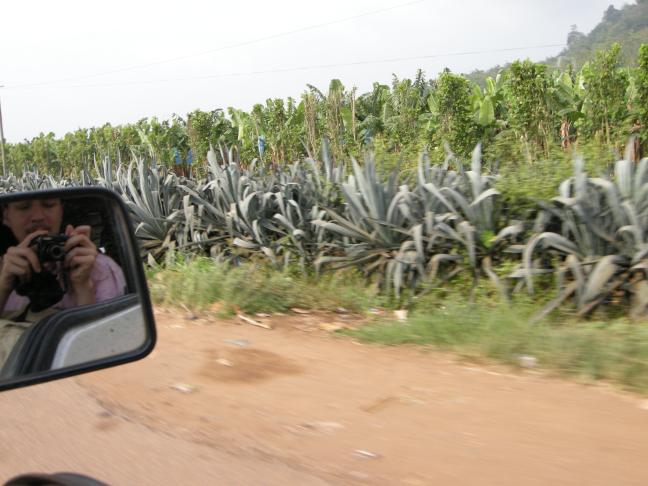 We passed a bunch of plantations on the way down to [training]. I don't know what the giant spiky things are, they look like giant pineapple plants.
Begin Here team.
This might be the same car we saw with a person riding on the hood, which is excessive even by Cameroonian standards.
Karen, showing off her new camera.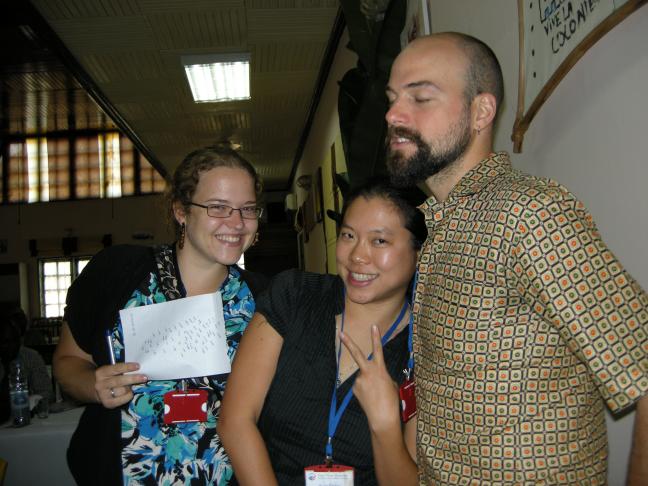 One of the training sessions where me and Jenny decided chemical enhancement would be appropriate. Allison is holding a connect-the-dots that Jenny drew for her, or she drew for Jenny.
I couldn't decide which of the many "we love Paul Biya" pictures to put here. Shit gets wild on the beach.
Bus to Yaoundé. Julia, Timothy, and me.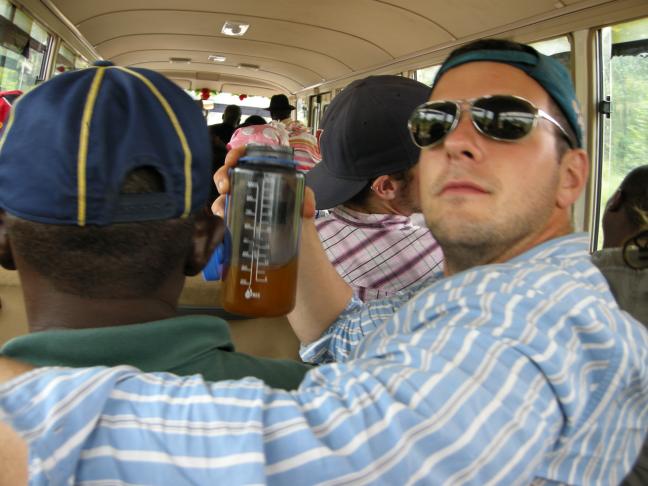 G.I. Jake on the seat ahead of us, boozing it up with the Cameroonians.
The famed "nut balls" of our "hometown", plus the caramel my host family made for me.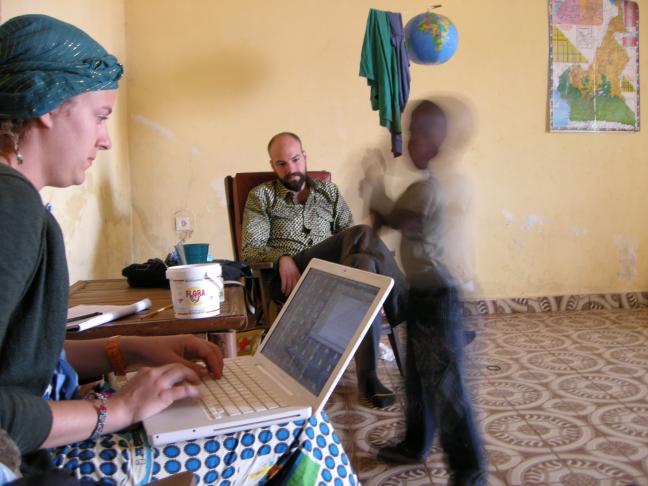 Timothy, Timothy's postmate Kim, and Kim's neighbor Fernand. We ordered him to dance and sing for our amusement.
For Christmas we did a "chefferie crawl", where we went to one chef's house for a party, which then migrated to the other chefferie. The first chef, informally known as "Papa Chef", was born in Paris and lives in California. This is his daughter and her husband, who is British and speaks French funny.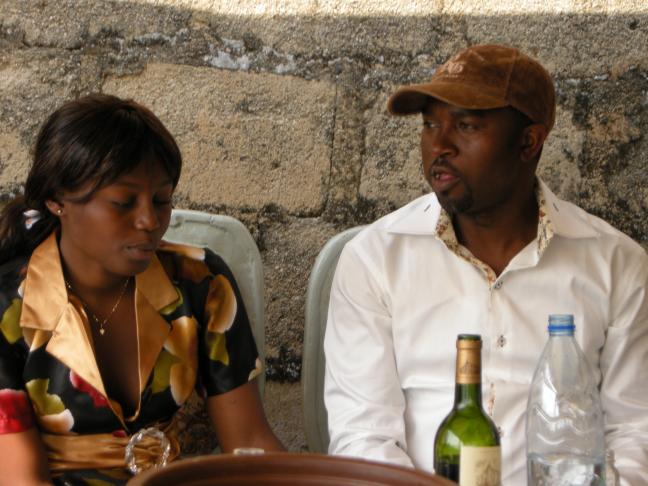 One of the other chefs and his wife. Her dress was the real Christmas miracle. When we split up to go to the other chefferie, somehow all the ladies ended up in his car, as if by sorcellerie.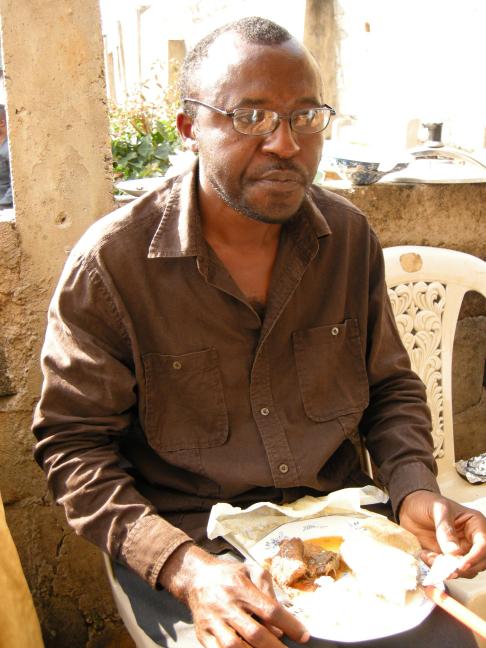 Timothy's friend Flobert.
Kareen, Kim, Timothy.
Who has two thumbs and needs a shave?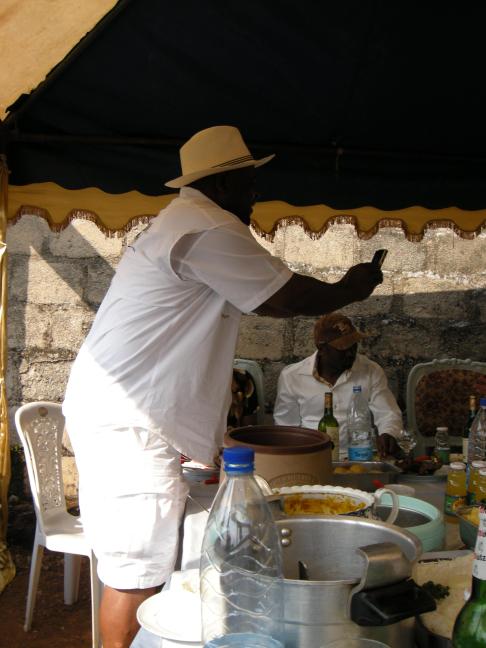 Papa Chef, taking pictures of the other guests using his Blackberry.
Timothy showing off his wizard robes. This fabric is a traditional Bamiléké fabric.
Bitches don't know about my boubou.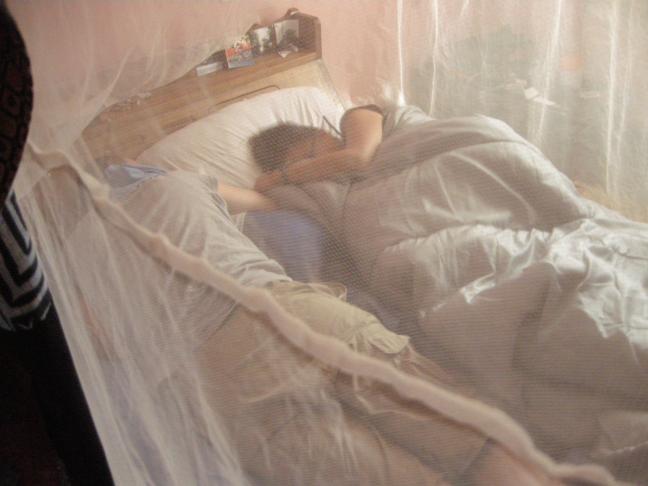 Get out of bed, lazy bones.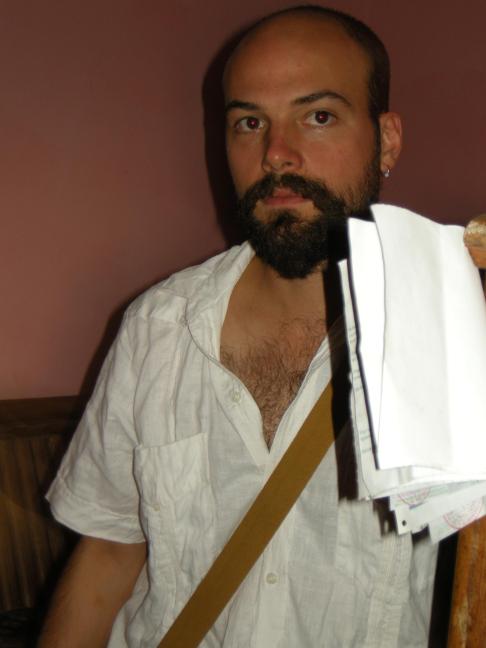 Timothy.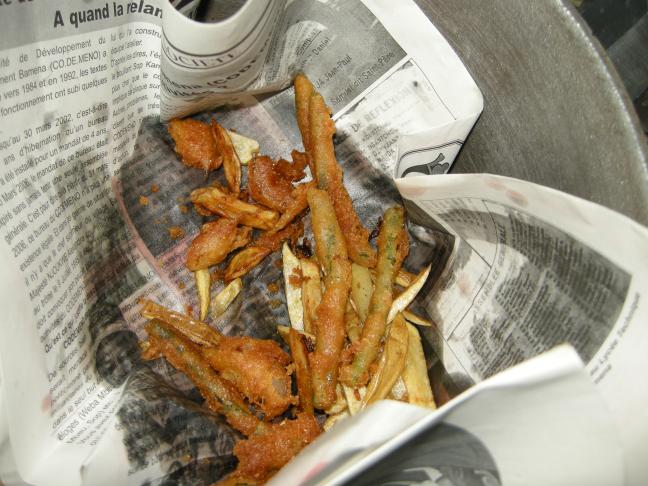 Some shit we deep fried: potatoes, onions, green beans.