Hallowe'en (Monday, 2011 October 31)
Halloween is one of those holidays that we celebrate way too much here, like July 4th and probably like the upcoming Thanksgiving, because it's one of those ways to revel in your Americanness. This year the place to be was Buea, although there was a simultaneous party in Bangangté. It's kind of a tragedy that we had two different parties in the Grand West, but with so many expats it's kind of inevitable. Almost all of the ICT volunteers still in this country, including Jenny who came back for it, went to the Buea party, which included: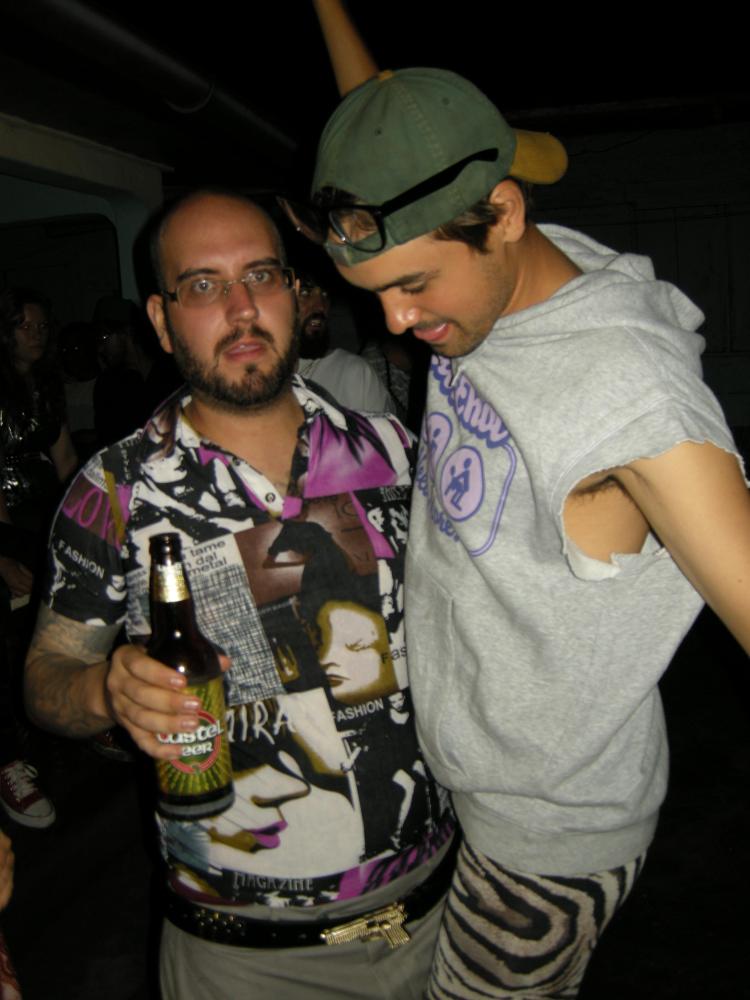 (That's Jared and Julius.)
LMFAO's "Party Rock Anthem" theme including costumes
This is where me and Lindsey exchanged shirts.
Most importantly, the "gonging out" of Jenny Wang, the heart and soul of the ICT crew.
Heather's playing Kim, part of Organization Admin. This is the sort of joke that explaining doesn't make funny.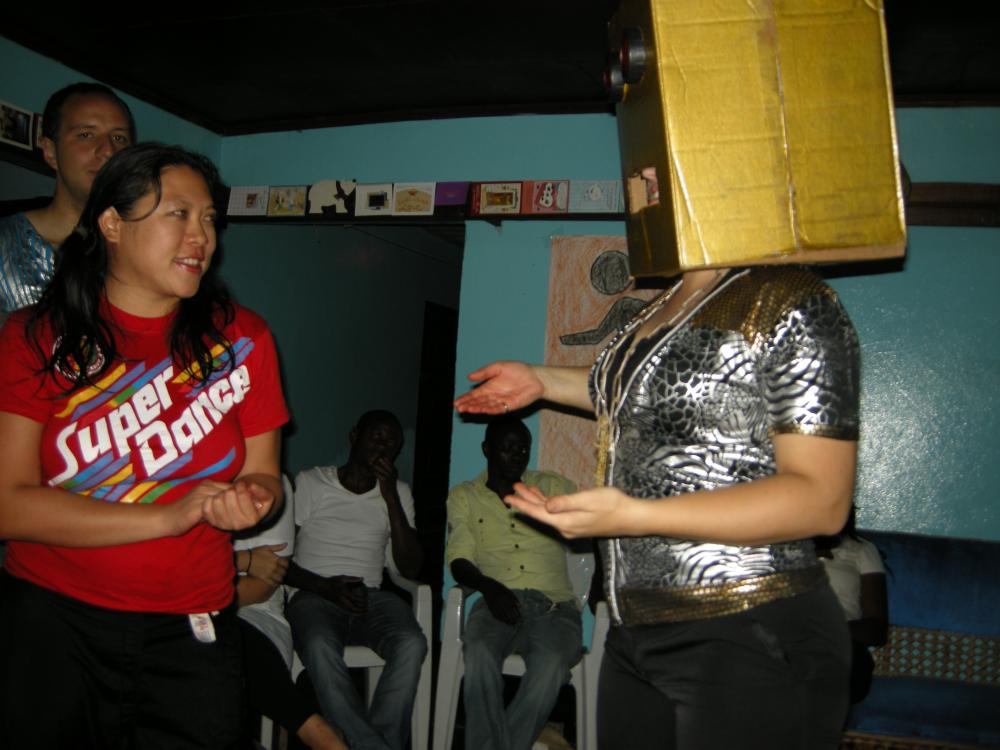 Allison is playing Lahomabot.
Good luck, Jenny Wang! If we pass through Geneva, we'll be looking for you.