Sportif (Thursday, 2011 November 24)
A few weeks ago I played in the students-vs.-teachers soccer game. It was a shitshow. Here are some pictures of me being sprotif.
Yeah, you know, wearing my sport outfit. No big deal, guys.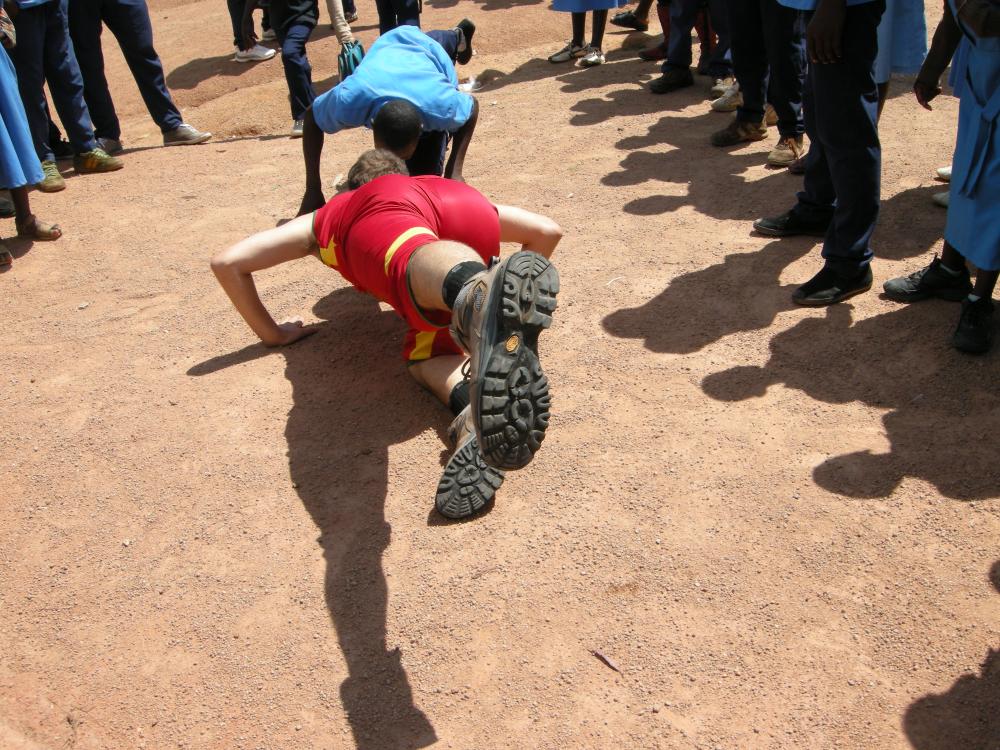 Warm-ups.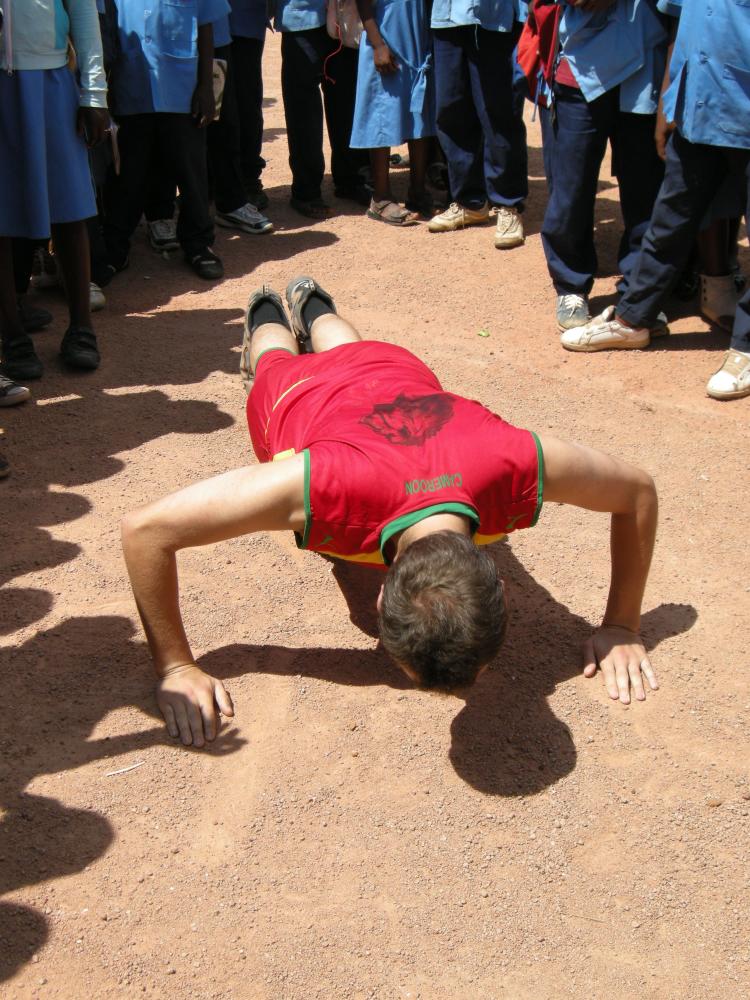 Most students aren't capable of doing thirty of these.
Don't have sneakers? Boots'll do in a pinch.
Children!
Madame Ann sells oranges. She's got more important things to do than sporting events.