Ceremonie (Sunday, 2012 April 30)
After we got back was the Books for Cameroon ceremony, which I mostly avoided, playing gopher and otherwise trying to try to defray the amount of hassle Cristina was no-doubt going through.
Pre-party.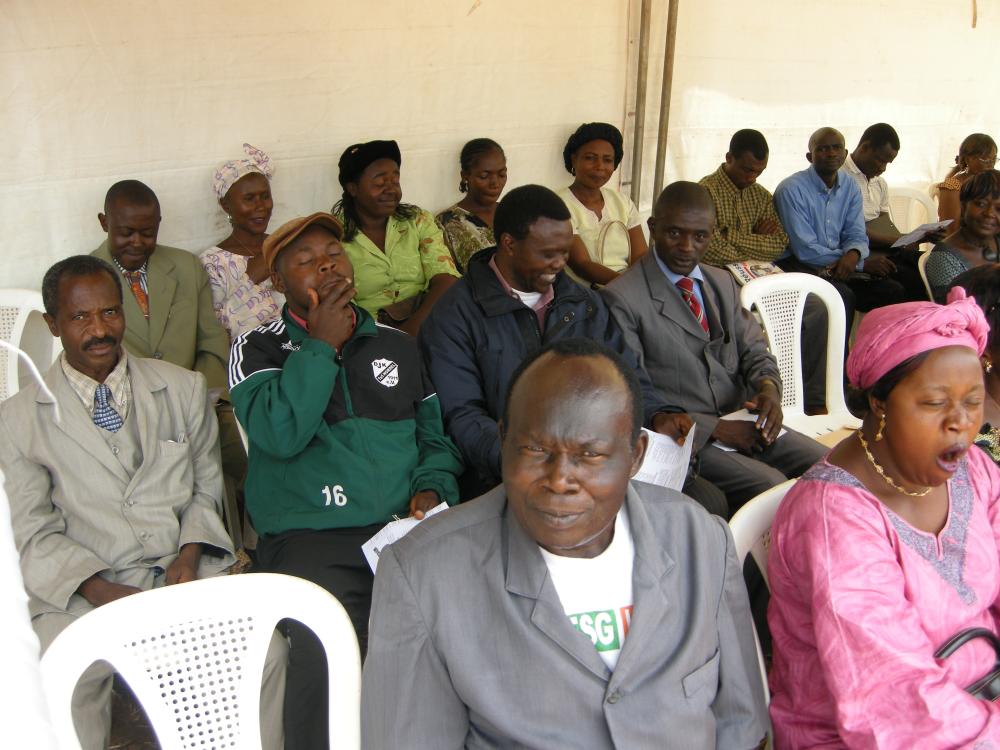 The beneficiaries. My proviseur is bottom-middle, looking directly into the camera.
This is my neighbor, who makes wooden food (and apparently beer).
Some French people who were unable to go to the ceremony because it started two or three hours late.
The Chef was so proud of her efforts that he made her village nobility. Her official title is "Mafo something something" which translates as "queen of development". One of the things I really love about my postmate is that she hasn't let becoming royalty go to her head!
Feast!