I decided to shave my head. Allison and Jenny decided to take the initiative and make it happen.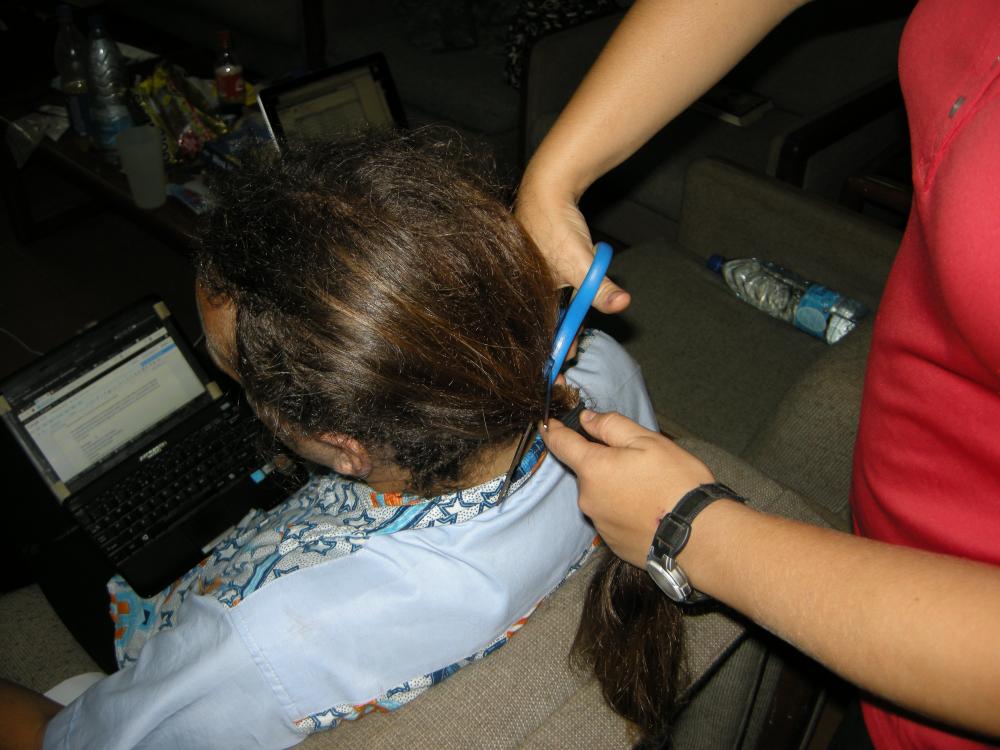 Allison taking off my ponytail.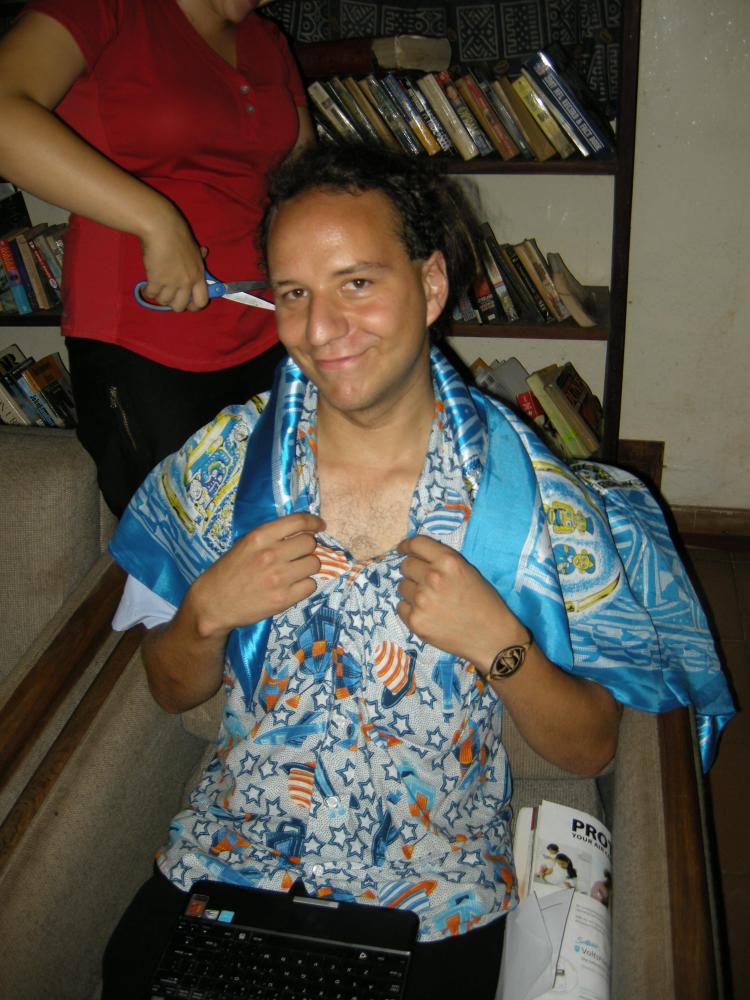 This is just minus the ponytail, but it might also be my favorite look. I get progressively more undressed in these pictures because I didn't want too much hair in my shirt. The scarf was one we found in the up-for-grabs basket.
Jenny's starting to get in on the action.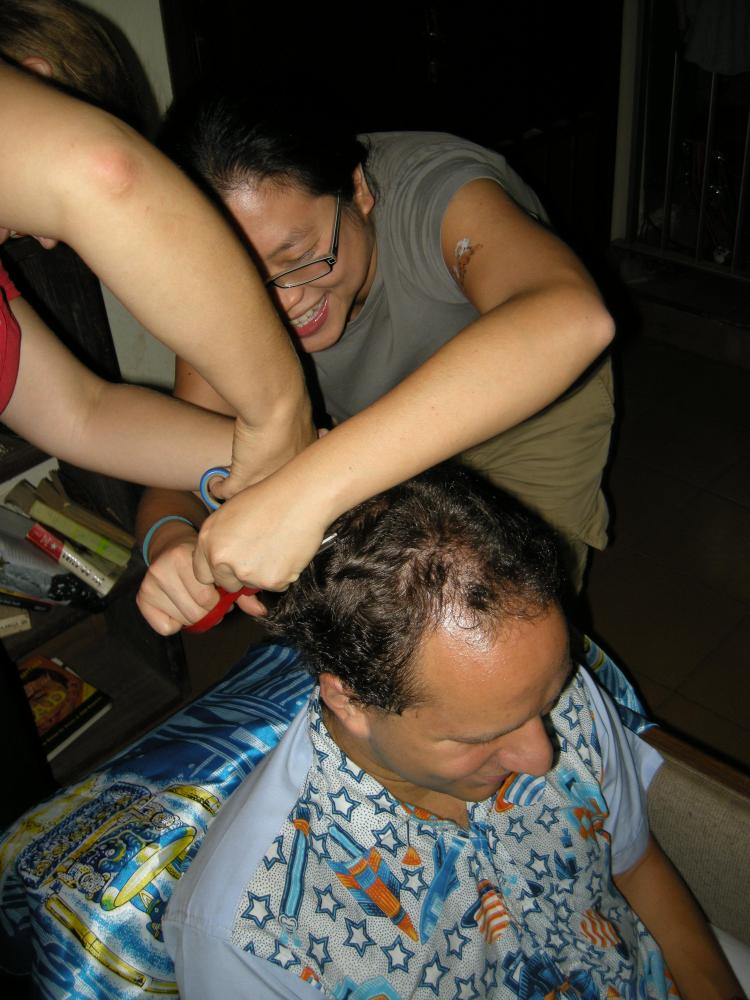 Jenny is having the most fun.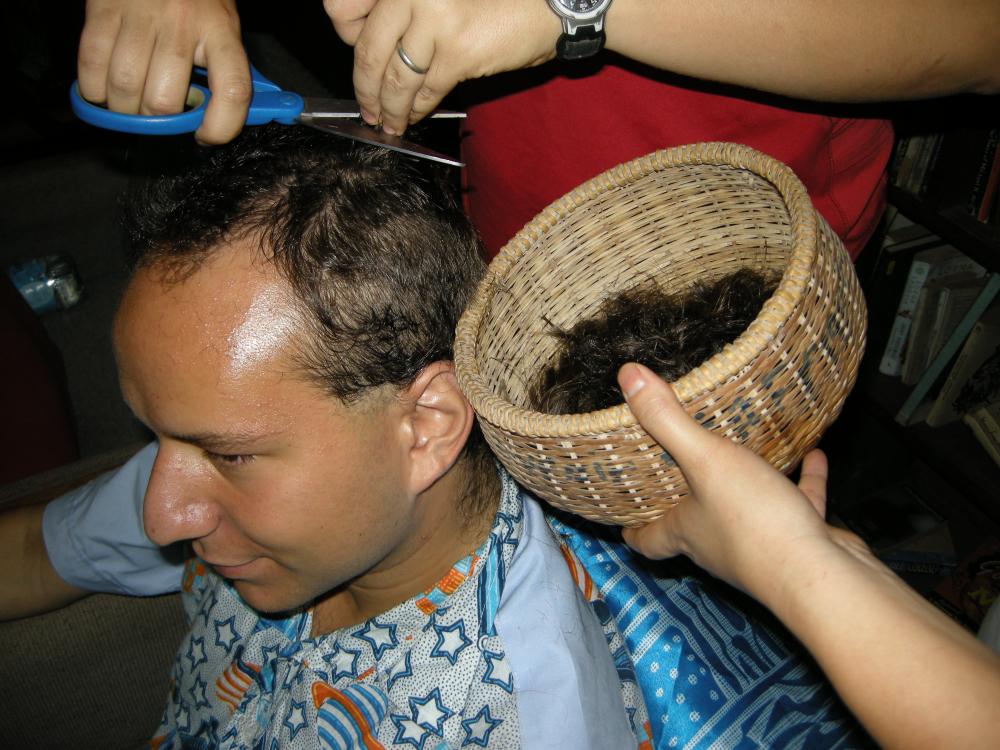 The hairbasket.
Jenny and Allison don't feel bad about how fucked-up it looks, since they're just gonna shave the rest off anyhow.
Um, I think the bottle of juice is unrelated?
There are so many possibilities for ridiculous hairstyles now that I don't have long hair.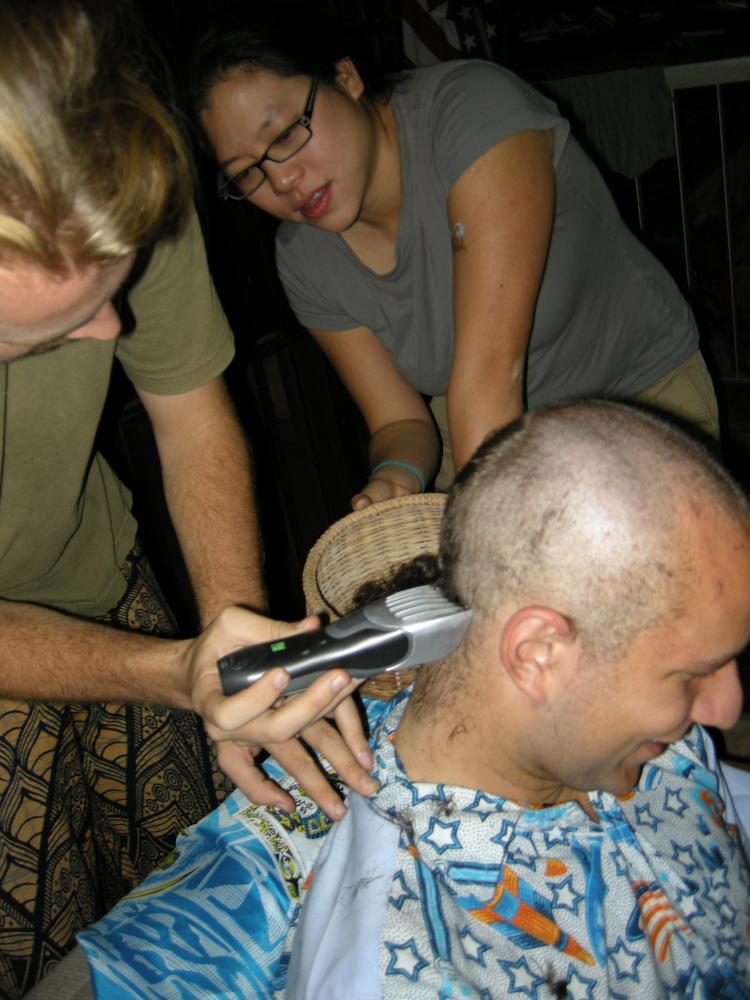 For some reason we didn't go for the Mohawk, which is kind of a disappointment.
This would have been a cool look, right?
Getting shaving supplies from the locker.
This is Trevor's hazing before he can really be considered a member of ICT committee.
Jenny really likes shaving my head, but she's also the person I trust least to shave my head.
Allison did the bulk of the shaving, particularly the cleanup work at the end.
Thoughts on the new look? At first I was of the mind that I looked like the black sheep of the Jean-Luc Picard family, but now I guess I just look weird, but in a different way than I did before. Which is what I wanted, right? In the meantime, showers are much faster and things get caught on my head-stubble. It feels strange every time I touch my head. I feel like I smell different, scalpier somehow, but I might be imagining it.
This is after a day of growth and exposure to the sun. It seems like I don't look that different, and indeed most Cameroonians recognize me. My local Camtel guy asked if I was "believed", because normally people who shave their heads are religious in some way. No, I just needed a change.
You can see I was on the Internet heavily while Allison and Jenny did their vile deeds. Internet eventually broke, and without Internet I didn't have much left to do, so I went to bed. I woke up suddenly around 4, scenting Internet like a dog scents prey, and in my haste to get out of bed I forgot that I was in the top bunk, tripped over the bed rails and landed solidly on my back. It hurt, in fact it still hurts, and I wonder if I have some kind of hairline fracture in my clavicle or whatever. Not much I can do about it except carry everything on my right side. I'm probably lucky I didn't hit my head on anything.
The bruise feels a lot more impressive than it looks.
On my leg, where I stumbled against the bed rails or something.